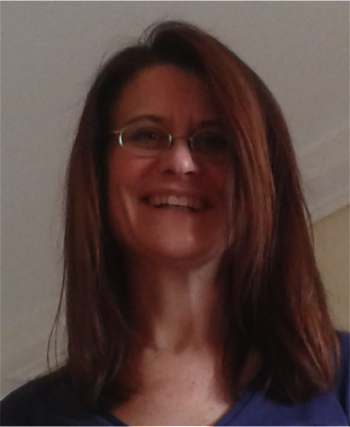 Composer of the Week: Coreen Morsink
Can you tell us a little about your background?
I'm a composer, pianist and music teacher living and teaching in Athens, Greece. I like composing music using unusual tuning systems like those used in Ancient Greece and in the pre-well-tempered temperament dominance.
What have your career highlights been so far?
Highlights in my composing career have been having my string quartet
…stolen glimpses of eternity…
played in a workshop by the Allegri Quartet, working on the piece
Andromache
with quarter-tone alto flautist Carla Rees and hearing her perform my finished composition, and also hearing my piece
Conversations with a Rose
played in the Sorodha Solo cello competition in Belgium, where it was a finalist. Also I was very pleased that my composition for prepared piano, the 12-1 Preludes was part of the CD of 26 composers on Demerara Records in 2015.
Tell us something about your current work
My current compositional work is writing several choruses from an adaption in modern Greek of the Oedipus trilogy by Sophocles. Also, I am completing my second string quartet and finishing some new piano works which I will soon have available (February 2016) on Bandcamp under the title of
Listen to the Silence
.
What projects have you got lined up for the future?
I hope to continue working on an opera based on the book by Olga Borisova
Preferences
upon which we are collaborating.
Can you introduce us to one of your works for flutes?
Andromache
was a work inspired by Euripides' play by the same name. At first I was imagining writing an opera for wind ensemble based on this story, but in the end with the aid of Carla Rees I managed to make it into a piece which told the story of some of the main characters of the play.
How would you recommend someone gets started on learning Andromache?
I think the most important thing to do before learning
Andromache
for alto flute or for Kingma system alto flute is to be able to sing quarter-tones. You don't have to have a great voice, but actually singing the micro-tones makes it much easier to understand the melodic quality that micro-tones have in my music.
What performances have you got coming up?
On April 15th by Kevin Komisaruk performs my organ piece
…catharsis…
which I wrote for him as part of my PhD thesis. This will be in Indianapolis on a baroque organ of Kellner temperament. Details can be found
here
Coreen's
Soundcloud
Bandcamp
Demerara Records
Composer Profile: http://music.cbc.ca/#!/artists/Coreen-Morsink

Share on Facebook

Tweet